The dating app Btrfly received a complete rebranding and redesign from Barney Studio. We have prepared an innovative and advanced visual identity, thanks to which the brand has the opportunity to reach the hearts of even the biggest opponents of love. See our outputs of the visual identity of the best Slovak dating site Btrfly.
When working for Btrfly, we took various factors into consideration. Among others, it was also the importance of differentiating colors and elements from the main competitors such as Tinder or Bumble applications. It was therefore important to come up with differentiating elements, not only in the field of colors, but of the entire visual identity as such.
Our illustrator has created and developed a unique set of icons which are used for online and offline communication, based on the visual identity's graphic elements and colors. Each of the icons represents the services and values that Btrfly offers to its users.
Our social media visual design for Btrfly app is a dynamic fusion of bold colors and brand elements that bring the app's personality to life. We've categorized our posts into distinct visual styles to engage and captivate the audience.
Bright and energetic colors run as a common thread throughout our visual design, creating a cohesive and visually stimulating experience. This harmonious color palette not only catches the eye but also reinforces Btrfly's positive and vibrant brand personality.
Btrfly app's UI design is a delightful fusion of bright, brand-aligned colors that infuse vibrancy and energy into the user experience. The dynamic and user-friendly interface not only resonates with Btrfly app's lively identity but also creates a fun and engaging journey for users.
Its intuitive layout and interactive elements make navigating the app an enjoyable and effortless experience, ensuring users connect with Btrfly's vibrant spirit from the moment they open the app.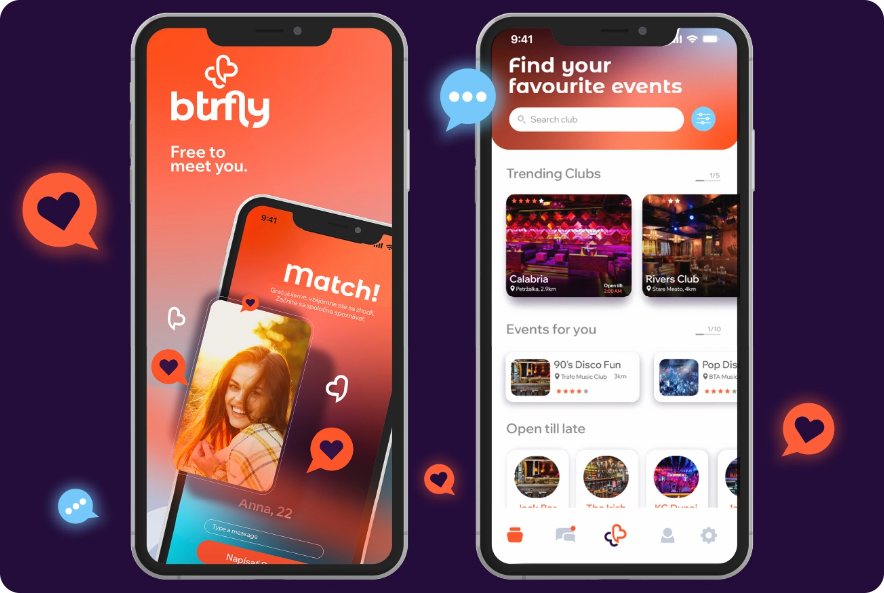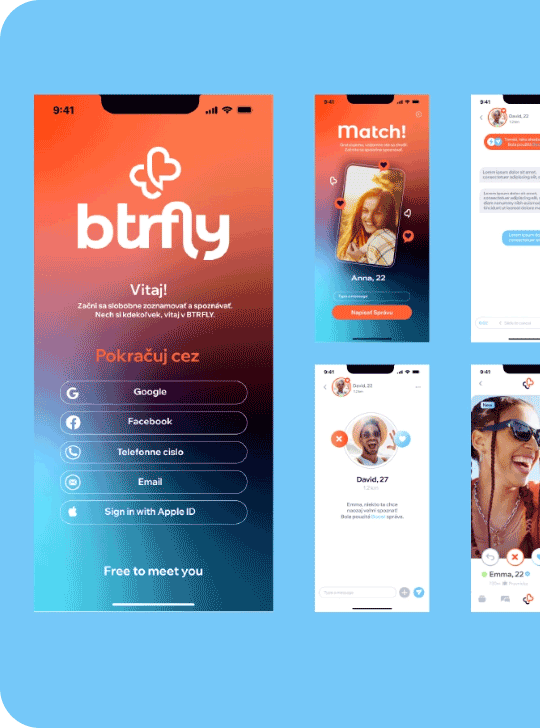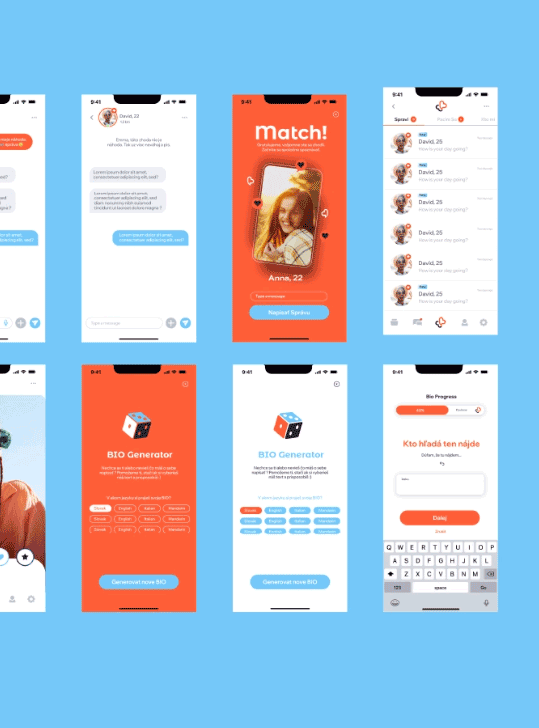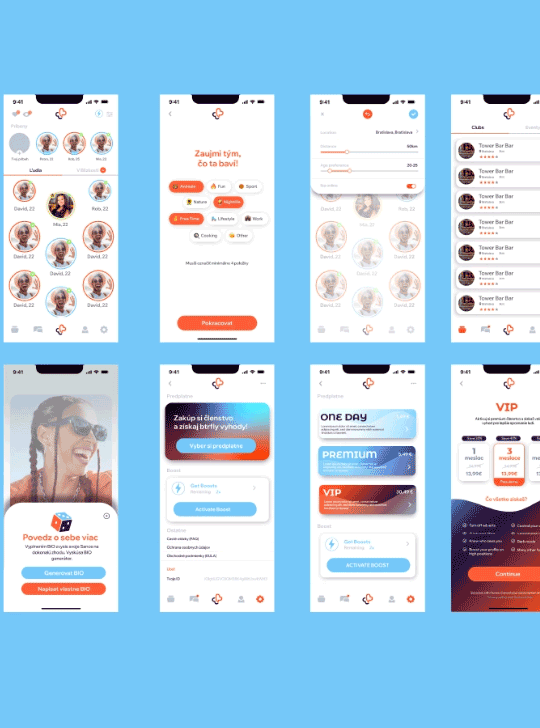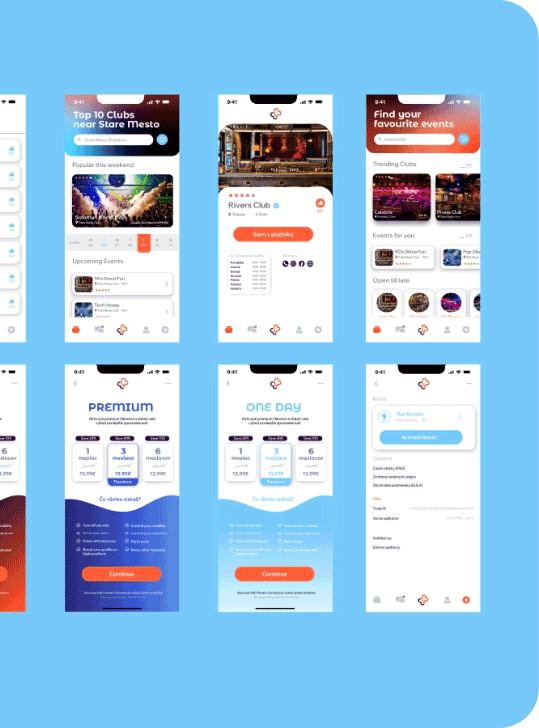 We focused on youthful and fresh colors, since the orientation of the Btrfly application is precisely young people, which corresponds to the tone of communication and overall communication on social networks. Orange and blue are a combination that will never get old and which, moreover, can impress with its contrast.