This brand of pre-made cocktails has fully evolved at our studio. We have created the catchy name and overall branding and visual identity, along with the packaging and bottle design, including some elements that aim at telling the story behind it. Thanks to the look of the brand and the bottle, we became nominees for the Slovak National design prize.
The portfolio of the pre-made cocktails consists of the well-known cocktails that you can usually enjoy in luxurious bars – but not only. We aimed at creating something that can have more than one function.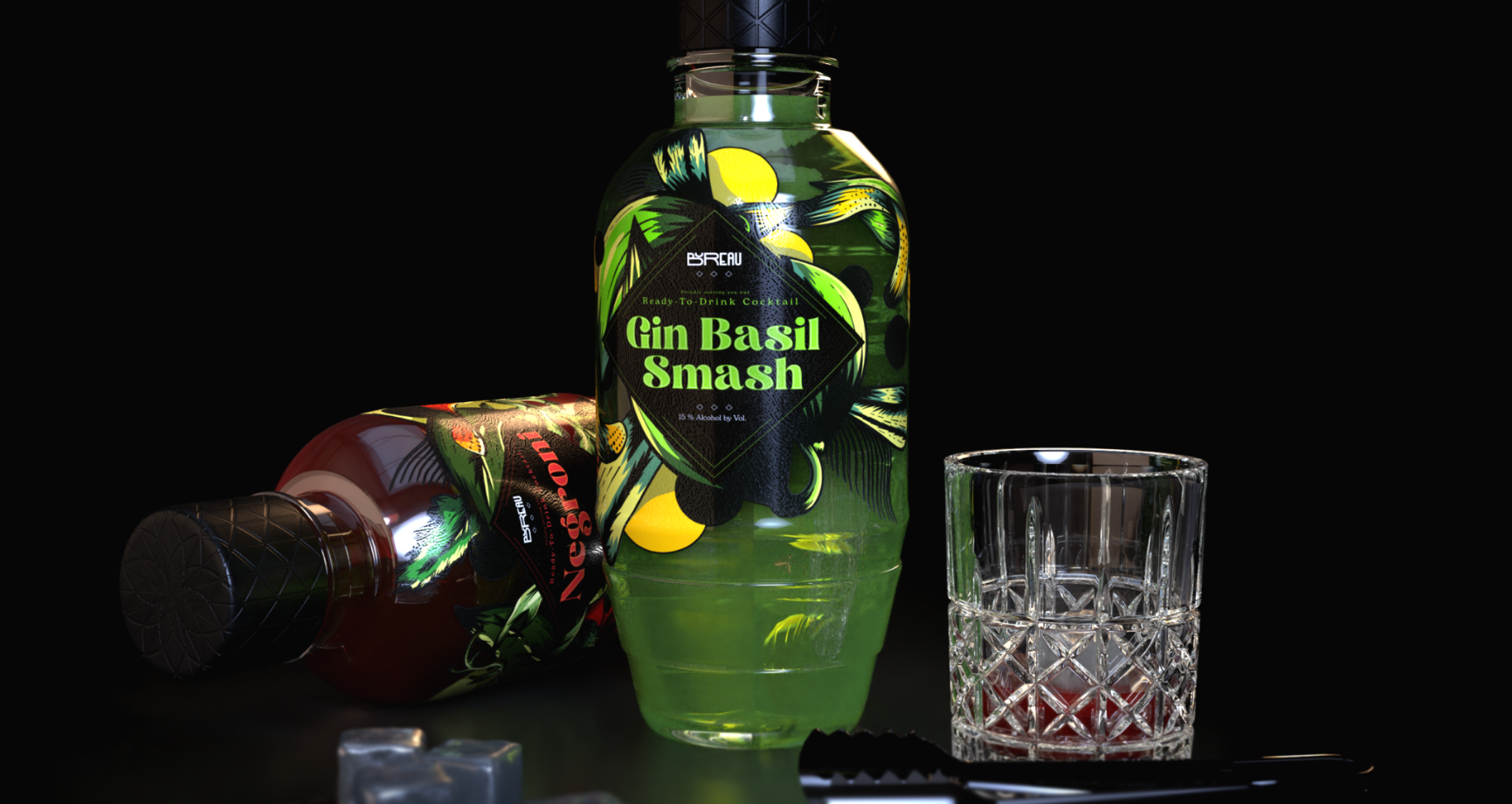 The second one is the fact that you can reuse the bottle as a shaker after you finish your cocktail, so there is basically no waste after.