Whether you have only started thinking about a new product or service and you need a new brand, or you want to revive a long-running company, we are a great fit for both.
Our team of branding, creative & design maestros has perfected the art of turning mundane concepts into enchanting wonders that defy the laws of dullness. From jaw-dropping identities through mesmerizing graphics and websites to hand-crafted brand activation campaigns, we sprinkle a touch of magic onto every pixel of your brand, ensuring it stands out from the crowd. When working on various tasks, we work closely with the newest technologies, such as AI. Big works can never be done at Barney Studio without a properly set strategy.
Get ready for constant attention you will never get rid of. But that's good, isn't it?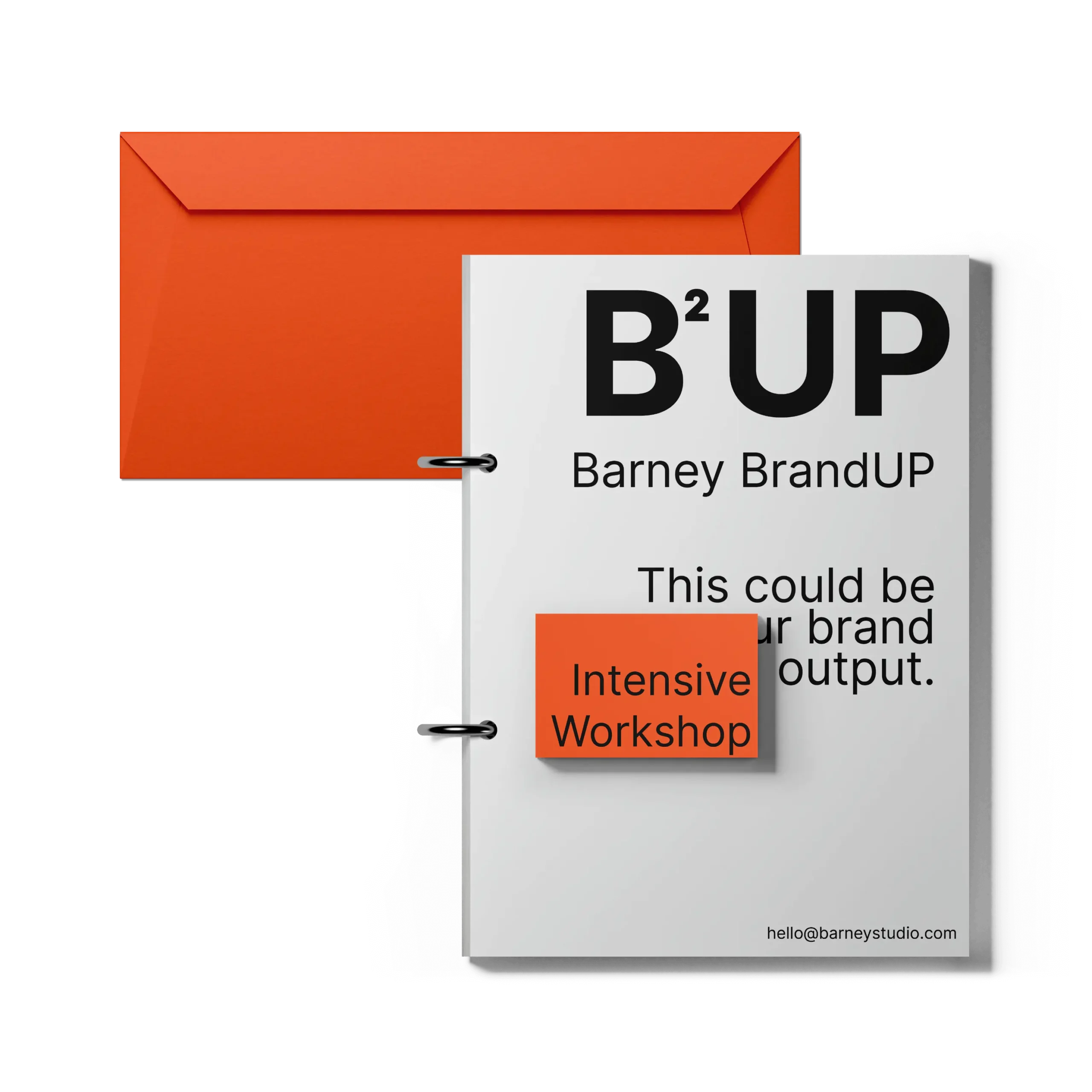 Intensive 3-Day Branding Workshop
Introducing our brand sprint workshop BrandUP: the ultimate accelerator for creating a remarkable brand identity in just three days!  Are you ready to witness the magic unfold as your brand transforms before your eyes? Brace yourself for an intense, immersive experience where collaboration meets creativity in a symphony of design mastery.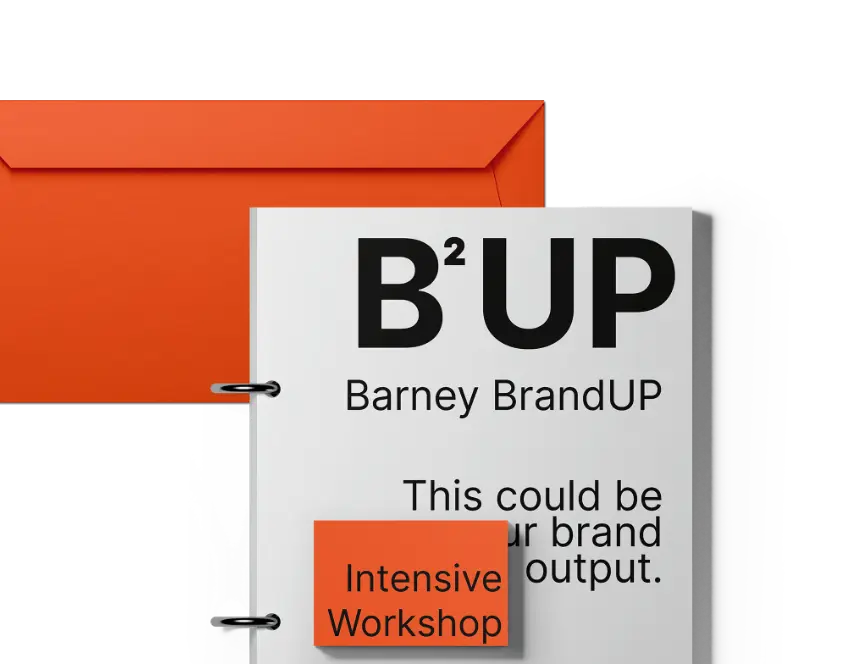 The Timeline usually looks like this:

What you can expect from the outputs:
During our power-packed workshop, you and our team of designers will embark on an exhilarating journey. Together, we'll unlock the essence of your brand and distill it into a captivating visual identity that leaves a lasting impact. With a fixed bundle of essentials included, we'll cover every aspect: from crafting a striking logo that becomes an instant icon to curating a cohesive brand palette that sings in perfect harmony.
Don't miss your chance to secure your spot – book now and let's unleash the full potential of your brand in just three days!