Množstvo členov nášho tímu sú fanúšikmi produktov starostlivosti o telo a kozmetiky ako takej. Vďaka našim skúsenostiam s týmto segmentom, vieme, čo funguje a čo, naopak, nie. Pre noili sa staráme o stratégiu, kampane, performance marketing a tiež pomáhame tvoriť základné marketingové stratégie v úzkej spolupráci s tímom noili.
noili navrhlo a vytvorilo inovatívnu sériu kozmetických produktov, ktorých cieľom je pomôcť rôznym typom pokožiek a problémov, ktoré s nimi súvisia. Séra, krémy a ostatné produkty pomáhajú pleti, aby pôsobila mlado, bola zdravá, a to na povrchu aj pod ním.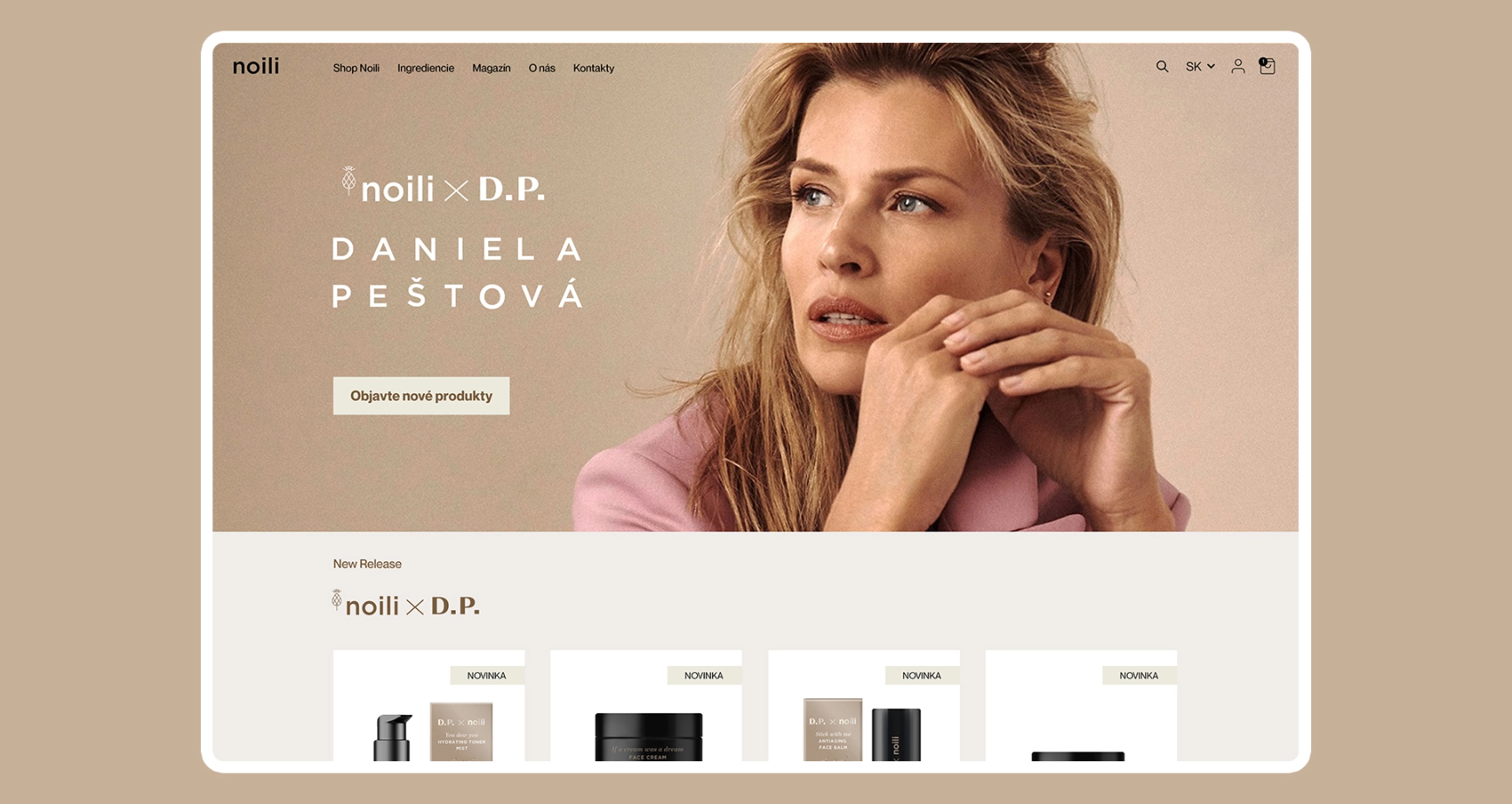 Pre noili sme sa postarali o refresh dizajnu ich online obchodu, a to ako z pohľadu UX, tak aj UI. Urobili sme komplexnú analýzu UX a navrhli množstvo nových funkcií, ktoré sme zároveň umiestnili na web. Tým pomáhame noili zarobiť viac peňazí vďaka predaju viac produktov.