Valere Capital is one of our UK clients based in London. It is a specialized finance firm with clients around the world and offices in London and New York. It focuses primarily on litigation and arbitration as well as financial crime investigations. This is an extremely challenging segment that requires full commitment. For Valere Capital, we handle the creation of print and other promotional materials, but we have also programmed their new website.
The website we designed and programmed for Valere Capital is kept in a simple but modern visualisation, full of important information. The design is minimalistic and follows the design we defined when we created the promotional materials.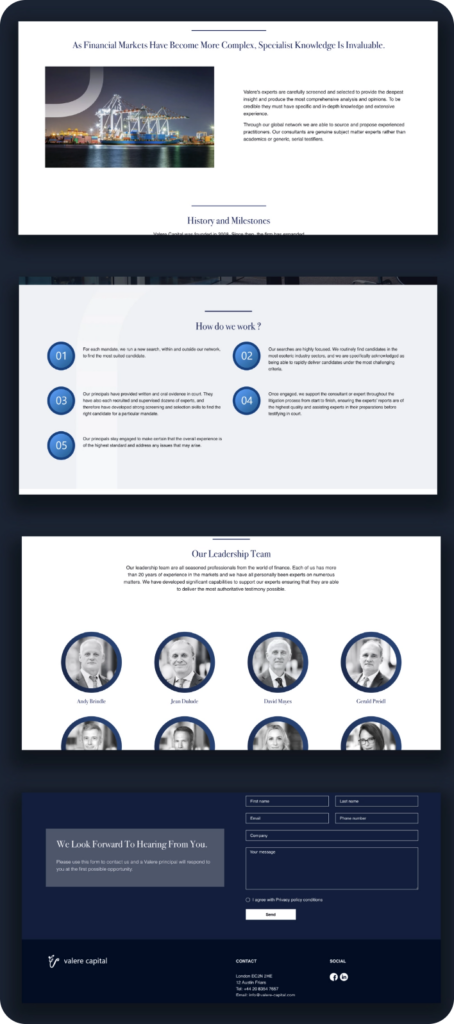 When creating printed and other promotional materials, we focus on keeping them simple to understand and easy to process as such. This allows each customer to quickly learn everything they need to know about the company.