We are Bageterie Boulevard's only partner on the Slovak market, responsible for each aspect of the brand's communication. ATL, BTL, social media and various online campaigns are our daily bread for BB.
We do not only draw and think creatively, we also design-think and code special campaign landing pages for Bageterie Boulevard. Seasonal campaigns and continuous communication on various social media channels is how we spread the word about this phenomenal and we dare to say, legendary Czech brand, in Slovakia.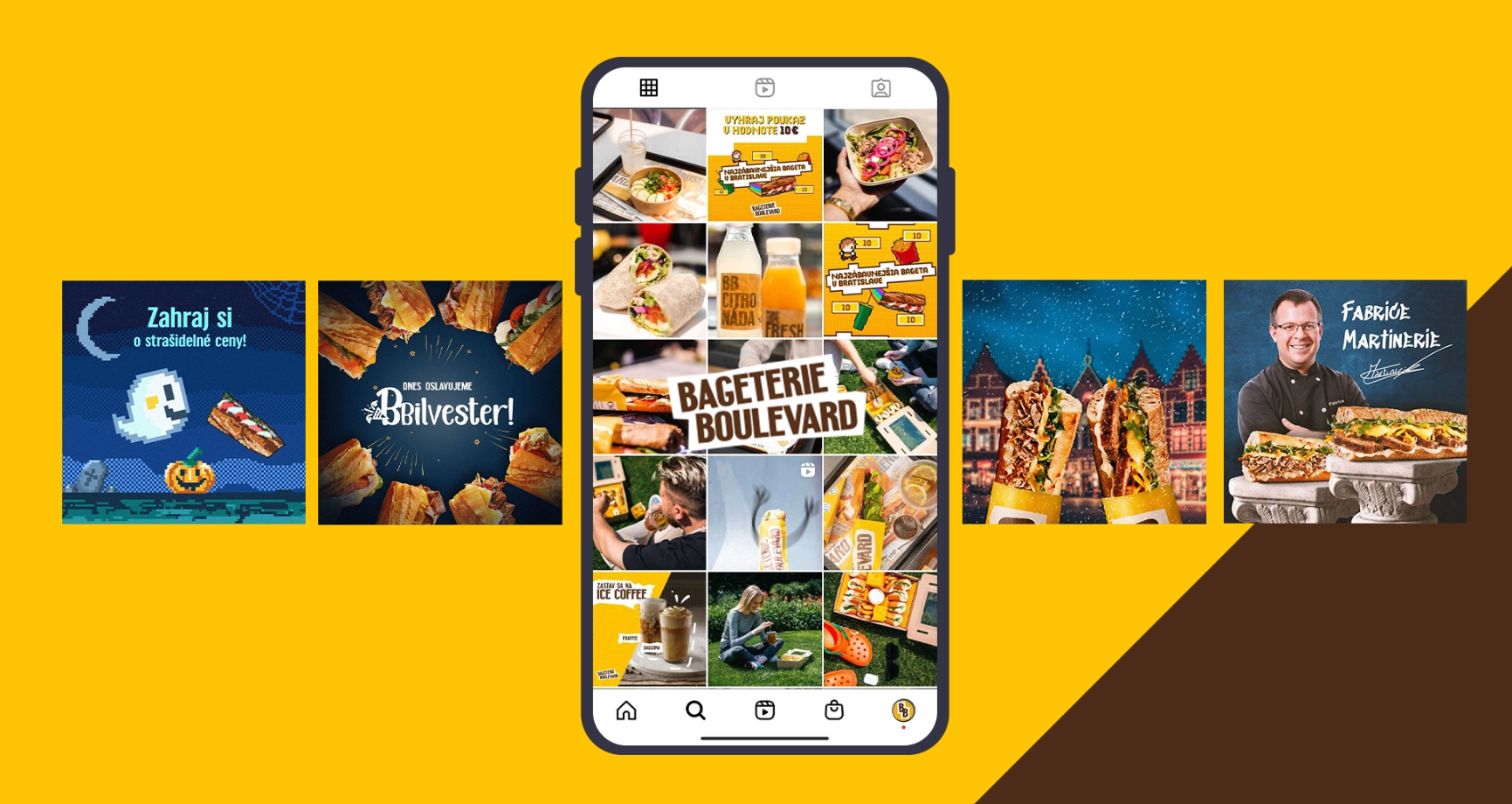 For Bageterie Boulevard, we are not only a communication partner but also a partner in crime in everything that happens with the brand in Slovakia.