Jeden z lídrov v oblasti developmentu, Corwin, potreboval vytvoriť publikáciu nazvanú Vízia 2030, ktorej cieľom bolo ukázať aktivity Corwinu ochraňujúce zdravie našej planéty. Okrem toho sa v publikácii dozviete aj o tom, ako táto firma vníma development v blízkej budúcnosti.
Vizuálne sme kompletne navrhli magazín Vízia 2030, ktorý obsahuje kompletné informácie o aktivitách Corwinu smerom k udržateľnosti, a to ako aktuálne, tak aj tie do budúcnosti.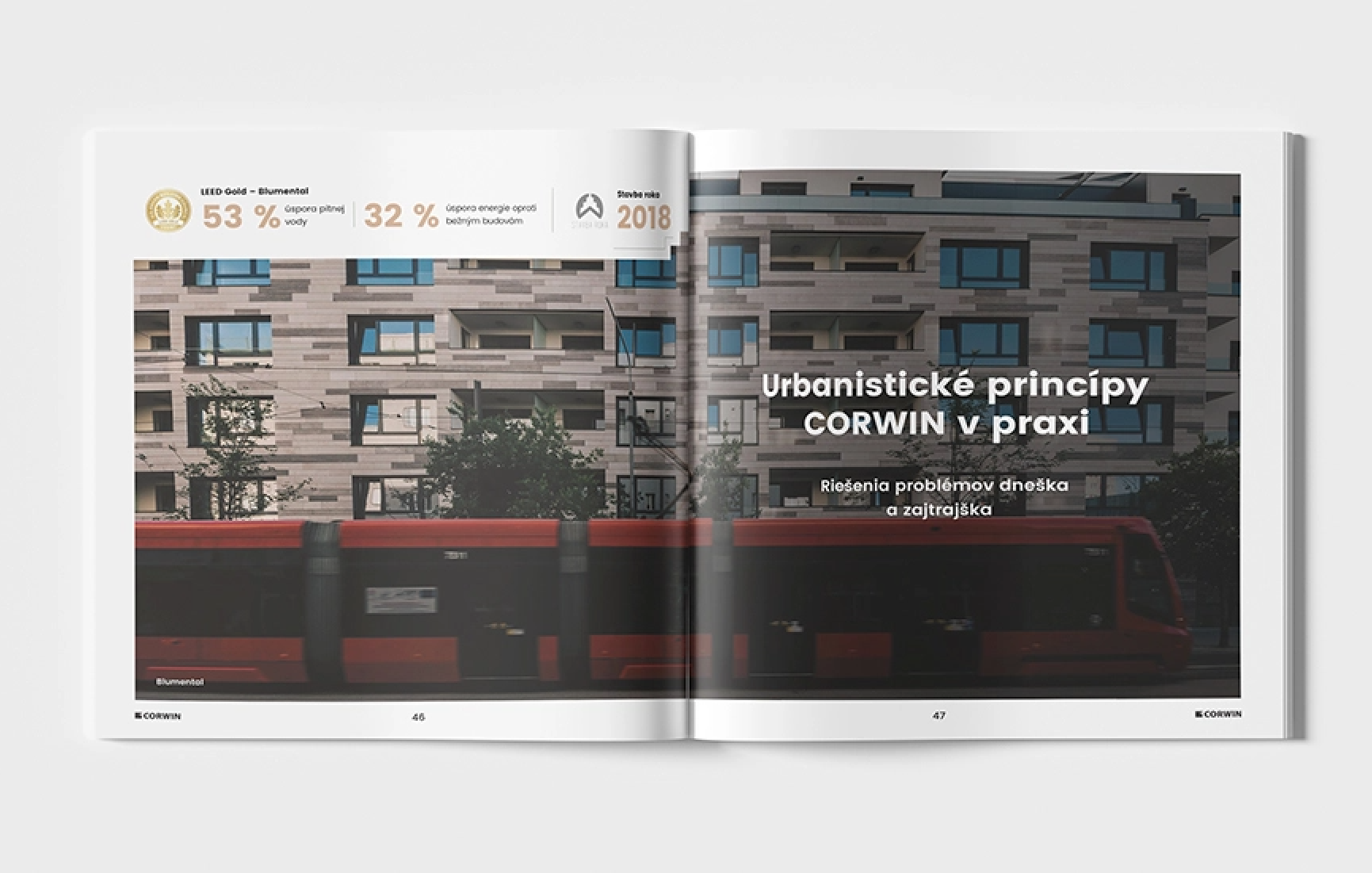 The result was successful, and it showed the true spirit of Corwin as a brand that cares about the people and environmental aspects.